5 Scandinavian traditions that will make your life (and the planet) a teeny bit better
Ah, the Scandis. They know a thing or two about living. Those tiny sunless nordic countries consistently rank among the happiest, healthiest and most sustainable in the world.
What's their secret?
Surely it can't be a lack of vitamin D, cos we've already got that in the UK, and I'm still f*cking miserable.

The Scandis have already given us two of the best things on the planet: IKEA and ABBA, duh. But now, they might be able to give us something even better: the secrets to a happy, prosperous, and perhaps most importantly, sustainable life.
As COP27 draws to a close, it's important to remember that a country's sustainability isn't solely determined by crusty dusty politicians behind closed doors (thank f*ck). Although often overlooked, a country's national culture and traditions heavily shapes the population's perception of their natural environment, and by extension, deeply impacts their motivation to conserve it.

With this in mind, here are our top five picks of Scandinavian traditions that you could incorporate into your daily life i dag (today) to make you and the planet just that little bit happier.
1. FRITLUFTSLIV(free-loots-liv)
Fritluftsliv is a Norwegian philosophy that perfectly encapsulates the Scandinavian passion for spending time unwinding in the great outdoors, regardless of the weather. "There is no such thing as bad weather, only bad clothes", as the Scandi saying goes.

Formed from the words for fresh air and life, friluftsliv, literally translates to "open-air living". But it's far more than just spending time outside. Rather, friluftsliv is a philosophy that expresses the joy one finds through spending time in nature.

The importance of friluftsliv is so ingrained in Scandi culture that many companies schedule it into the working week. Sadly most of us are on the 9-5 grind; free time is a long-lost memory, as is the last time most of us touched some grass (boss, if you're reading this, pls call me). So, we've got to go out of our way to find time to unwind outdoors and reconnect with mother nature.

That being said, embracing friluftsliv in our lives could be as simple as taking a brisk lunchtime walk or as brave as going for a sub-zero wild swim. Whatever your poison, carving out a little bit of time each week to embrace the great outdoors can do wonders for your physical and mental health.
2. HYGGE (Hyoo-gah)
Although it has no direct translation in English, the Danish and Norwegian word hygge describes that unique quality of cosiness that warms your soul from the inside out (how f*cking cute is that).

The Scandis are self-care pros. Not in a 'take all my money toxic wellness LA  girlie' way, but in a 'taking a moment for yourself wearing a warm pair of socks, drinking hot choccy and reading by the fire' sorta way.

Crucially, hygge isn't an industry; nobody's trying to exploit your insecurities or sell you anything (phew, there are only so many workout sets a girl can buy). Instead, hygge encourages you to find joy in life's small, slow moments, being present and sharing the simple pleasures with those you love.

Hygge and sustainability go hand in hand. In practice, hygge steers us from hyper-consumerism, constantly craving short-term dopamine hits and yearning to hop on a plane to find 'happiness' (sorry, Skyscanner, you're out). Instead, hygge shows us that we already have everything we need to find peace and contentment. So, don't click checkout on ASOS; instead, take a deep breath, pop on the kettle, and feel hygge.
3. LAGOM(la-gum)
Lagom is a Swedish word that describes that perfect state when something is neither too much nor too little; it's just enough to make you feel perfectly satisfied.

Lagom is usually associated with the stereotypical hyper-minimalistic Scandi aesthetic (IKEA, we're looking at you). Still, a huge aspect of this value lies in promoting an intimate relationship with nature. The perfect state of balance that lagom epitomises encourages us to buy less, waste less, and make the most of what we already have, all of which are core components of a sustainable and happy lifestyle.

We can incorporate lagom into our daily lives by finding pleasure in what we do, what we consume and what we purchase, and by making sure that we prioritise balance, rest and moderation every day. In a capitalist society that pressures us to buy buy buy, lagom encourages us to act in the interests of ourselves, others and the planet. What could be more sustainable than that?
4. FIKA(fee-kah)
In English, fika means "to have coffee", but it's so much more than just savouring a good cup of kaffi (the Swedish word for coffee, duh); it's about giving yourself a moment to have a break, enjoying a lil' sweet treat and, most importantly, spend time with those that you love.

During busy working hours, it's difficult to carve out time for ourselves, let alone those we love. But honouring fika gives us a legitimate reason to set aside a moment to recharge our social and mental batteries. Saying f*ck off to toxic productivity is important in our hustle-porn culture since it helps us avoid burnout, strengthen our social connections, and (most importantly) gives us a good excuse to tuck into a cinnamon bun, yum.

For all our eco-conscious friends looking to make fika a daily ritual, opt for a kaffi from a sustainable brand. We love pact coffee: a super sustainable brand taking climate action 'one bag at a time'.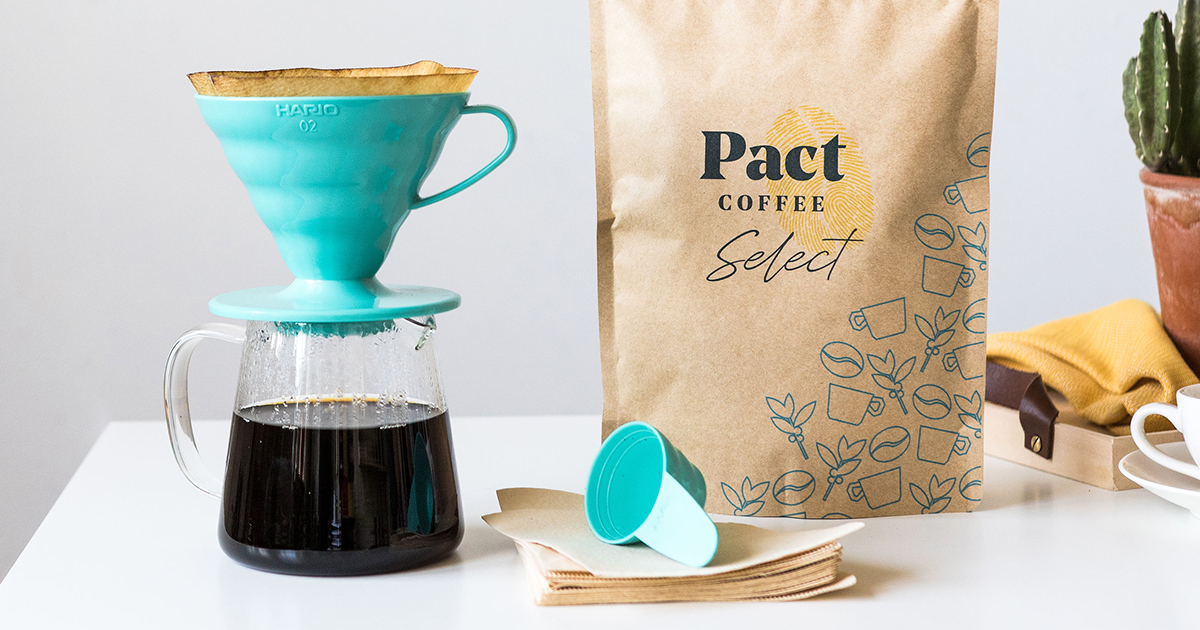 5. SAMFUNDSSIND(SAM-fund-seend)
Loosely translating to "society mind", samfundssind means to put the needs of others ahead of your own. This Danish value of community consciousness played a key role in the country's successful response to the COVID-19 pandemic, as it rallied the population to act in the interests of others, regardless of whether or not they knew them.

We can incorporate the value of samfundssind into our daily lives through our small actions for others. This could be through random acts of kindness, volunteering your time for others, or even making others smile. Samfundssind and sustainability are also inextricably linked. Choosing to live an eco-friendly lifestyle is intrinsically unselfish; our small choices to benefit the planet will invariably benefit everyone, everywhere, all around the world, for many generations to come.